Sendvalu is a money transfer service that you can use to send money to Benin, Egypt, Ghana, Kenya, Morocco, Nigeria, Senegal, and Uganda. If your recipient does not have a bank account, Sendvalu allows you to send them money to be picked up in cash or via a mobile money wallet.
Pros and Cons of Using Sendvalu
Sendvalu money transfer enables you to send money online without having to leave your office or home. You are also able to use multiple payment options depending on where you live. You can send money to a mobile money wallets such as M-Pesa and Orange Money, which are very popular in Africa. However, most customers who left reviews on Trustpilot rated Sendvalu service as bad. In addition, Sendvalu has no app. You can only send money via the website.
How It Works
To send money to Africa with Sendvalu, you need to register on the website with your email address and password. After you have completed, you will receive an email with an activation link. Once your account is activated, you can start your transfer by selecting destination and the amount you want to send. The rest of the process is straightforward.
Sendvalu Payment Options
Sendvalu customers can pay for their transfers with a credit/debit card (Visa, Visa Electron, Maestro or MasterCard). In Belgium, Germany, Italy, Austria and Spain, you can do online bank transfer with "Pay now." In the Netherlands, you can use iDEAL payment method while in Finland you can use Nordea.
How to Receive Money From Sendvalu
Your recipient in the supported countries in Africa can receive money via a bank account, mobile money wallets such as M-Pesa, MTN Money, Airtel Money or you can send the money to cash pickup locations. It is important to ask your recipient the receiving method they mostly prefer before you make your transfer.
Sendvalu Limits
The maximum limit varies according to the laws of the country you are sending to in Africa or Sendvalu distribution partner. You will find transfer limits information on the page of your destination country.
How Fast is Sendvalu?
The duration of the money transfer varies depending on the African country you are sending the money to and receiving option. However, Sendvalu says all money transfers are normally executed within 48 hours and that if your money is still in transit after that time, you can ask us for a full refund.
Most negative reviews on Trustpilot cited delays in transferring the funds, sometimes up to two weeks.
Sendvalu Fees
Sendvalu fees depend on factors such country of destination. For instance, sending 200 USD to Nigeria, you will include fees of 3.40 USD, while sending 200 USD to Kenya, you will pay fees of 3.61 USD.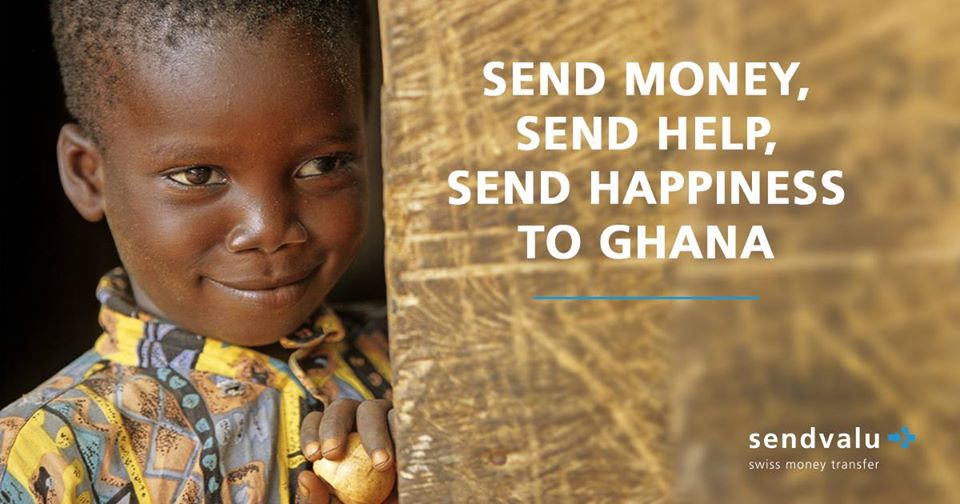 Which Countries in Africa Can I Send Money With Sendvalu
Countries in Africa where you can make money transfer with Sendvalu are Benin, Egypt , Ghana, Kenya, Morocco, Nigeria, Senegal, Uganda, and Western Sahara.
Supported Languages
If you have Sendvalu complaints or need any type of customer support, Sendvalu supports the following languages: English, German, Spanish, French and Russian.
Is Sendvalu Safe?
Sendvalu is a genuine company. It is licensed and regulated by the Malta Financial Services Authority to undertake the payment service of money of money transfer. Its mother company is AWS Switzerland SA. To protect your data, Sendvalu uses SSL (Secure Socket Layer) 128-bit encryption.
Sendvalu Review
Sendvalue rating of 2.3/5 on Trustpilot is poor in comparison to reviews of many other money transfer services. Out of over 400 reviews, 48% said the services was bad and 33% rated is as excellent. Common complaints from customers include delays of up to two weeks, canceled and unfinished transactions, poor customer service, and double deductions.
Conclusion
You can send money to African countries listed above using Sendvalu. Your recipient can receive the money in their mobile wallet, bank account or pickup cash from Sendvalu partners in their country. However, we advise you to read customer reviews of their service and compare it to other services that transfer money to your recipient's country.
More Information About Sendvalu
Sendvalu on Instagram
Sendvalu on Facebook
Sendvalu on LinkedIn
Sendvalu on YouTube
Sendvalu customer service number: +1-315-510-4016 (USA) or +44 12 0262 9424 (UK).