Small World Financial Services is a UK money transfer service that you can use for fast and low-cost transfers to individuals and businesses in over 40 African countries from Europe, Brazil and the United States.
Advantages of Small World Money Transfer
Transfers are instant, especially if the receiving option is cash pickup, airtime or mobile money
You have a number of options for paying for your transfer, which includes funding through a call center
You can send money to individuals as well as businesses or companies
Small World has highly rated apps
Disadvantages of Small World Money Transfer
You can only send money from 22 countries.
Live customer support on the website is not always immediately available
Although you can send money to many African countries, there are 14 unsupported countries
How It Works
To register, go on Small World website or register via the Android or iOS app. After registration, you can use both platforms to make your transactions. Alternatively, you can register with your Facebook account.
During your registration, you will be asked to fill all the required information such as your full name, address, contact number, etc. The next stage will be to create your recipient and then proceed with making the transfer following simple steps like choosing the amount, how you want to pay and how you want the money to be received .
Payment Methods
Payment methods depend on the country you are sending the money from. Small World accepts credit/debit card payment, bank transfer and paying through a call center. If you are in the US, for example, you can only send via a credit/debit card. Small World does not accept corporate or prepaid cards.
How to Send Money Through the Call Center
To send money through the call center, follow the these steps:
Take a photo of your ID.
Send it to the call center email address
Make a transfer from your personal bank account to Small World bank account
Call the call center in order to review and confirm your transaction
Receiving Methods
You can send money to Africa to a mobile wallet, bank account, airtime top-up, and cash pick-up. There are over 50,000 cash pick up locations in Africa. In December 2020, Small World announced that customers in Nigeria can receive money in US Dollars through its cash pick-up locations or into their bank account.
Transfer Limits
| Currency | Transfer Limit |
| --- | --- |
| GBP | 2,000 per transaction |
| EUR | 2,000 per transaction |
| NOK | 20,000 per transaction |
| SEK | 22,000 per transaction |
| DKK | 18,000 per transaction |
| BRL | 8,000 per transaction |
| CHF | 2,000 per transaction |
| USD | 2.00 per transaction |
Small World Fees and Exchange Rates
Your first transfer with Small World is free. The subsequent transfers will attract a fee, which varies based on factors such as destinations, how you fund your transfer and whether the recipient will receive the funds into their bank account or withdraw them as cash. Luckily, you can view exactly how much money you will pay, and the recipient will get before you confirm your transfer.
Generally, the fees are not exorbitant. For example, if you are sending 200 USD to Ghana, your fee will be 2.99 USD.
Please be advised that the calculator shows the best rate available, but it may change depending on the particular payer you choose. The exchange rate you will get from Small World includes a mark-up from the mid-market rate. The rates vary based on your currency pairing and transfer payout method. If you pay using a credit card, you may be charged a cash advance fee on top of Small World's fees and margins.
Supported Countries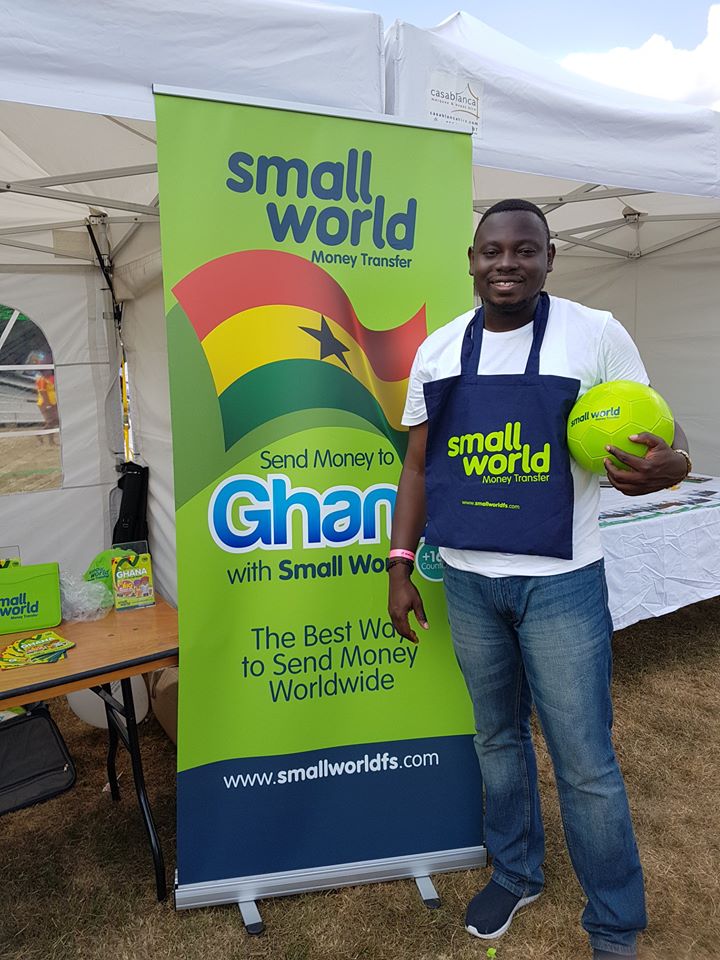 You can send money with Small World to the following African countries: Benin, Burkina Faso, Burundi, Cameroon, Cape Verde, Central African Republic, Chad, Comoros, Congo-Brazzaville, Democratic Republic of the Congo, Egypt, Equatorial Guinea, Ethiopia, Gabon, Gambia, Ghana, Guinea, Guinea-Bissau, Ivory Coast, Kenya, Malawi, Mali, Mauritania, Mayotte, Morocco, Mozambique, Niger, Nigeria, Reunion, Rwanda, Senegal, Sierra Leone, South Africa, South Sudan, Tanzania, Togo, Uganda, Western Sahara, and Zambia.
Supported Languages
English, German, Spanish, French, Italian, Dutch and Portuguese.
Due to Covid-19, ALL our agents are currently working from home. We apologise if it takes a little longer than usual to respond to your request – please do not try to contact us mulitple times. Some transfers may take a little longer than normal too as international partners are on reduced hours, or working from home.
Is Small World Safe? Is Small World Legit?
Small World is regulated by the Financial Conduct Authority in the UK. The company conducts regular audits of its system to make sure clients' data is safe and secure. Small World is trusted by over 15 million customers around the world and it manages over 1 million transactions a month.
Reviews
Small World has a score of 3.9/5 on Trustpilot from over 5,000 reviews. 60% of users considered the service excellent while 12% were not satisfied. Small World Android app has a score of 4/5 from over 3,000 reviews, and the iOS app has 4.4/5 out of 426 reviews.
Conclusion
If you are looking for fast and low-cost transfers to African countries such as Cameroon, Tanzania, Nigeria, South Africa, Kenya, and Zambia, Small World can be one of your options. It is important to note that the company offers money transfer services to underserved countries such as Mayotte, South Sudan and Reunion.
More Information