Worldremit, one of the leading remittance companies in the world, has acquired Sendwave. Sendwave is a rapidly growing money transfer app that makes sending money to 7 Africa countries as fast and easy as sending a text and without any fees. Worldremit announced this acquisition in August 27th 2020.
Sendwave will keep on operating independently, their apps will keep on working as the company will keep their mobile applications, brand, management, employees and key partners.
Sendwave Mobile Wallets
Sendwave sends money to mobile wallets in Kenya, Uganda, Tanzania, Ghana, Senegal, and Liberia, and to bank accounts in Kenya, Uganda, Ghana and cash pick-up locations in Senegal.
Will Fogel, the CEO of Sendwave is happy about the deal as he sees synergy all over:
We are eager to combine WorldRemit's wide reach with our recipe for success in areas like Kenya, Ghana, and Nigeria. Together, we can achieve a better service for current and future users.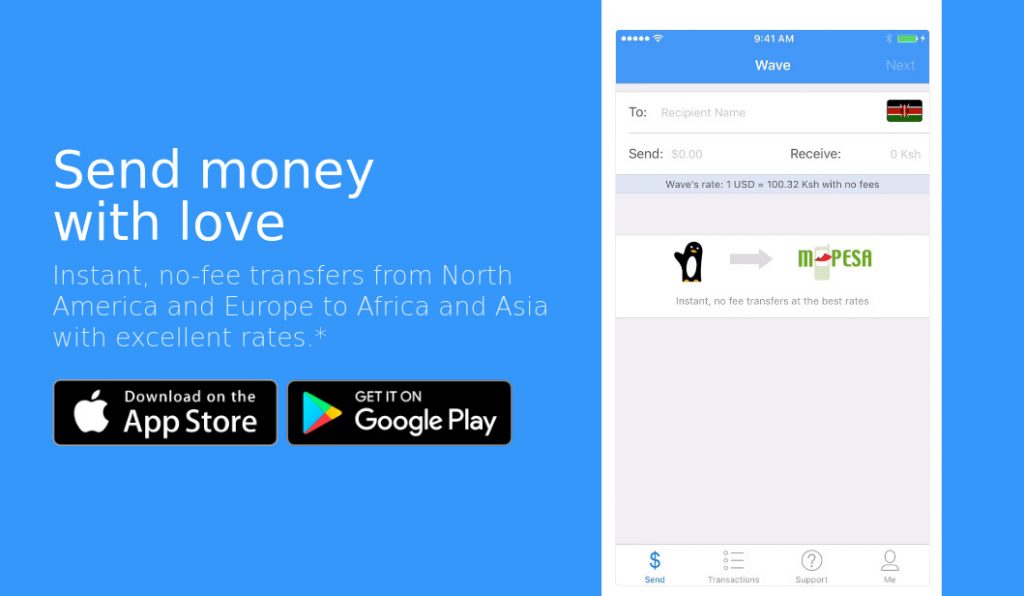 Founded in 2014, Sendwave has built a rapidly growing digital remittance service to East and West Africa. Money transfers using Sendwave are only done on your smartphone. You cannot send through Sendwave website like many other money transfer services that we have reviewed here. Therefore, you need to download Sendwave app for Android or iOS.
Quick facts
In the last 12 months WorldRemit and Sendwave jointly have sent approximately $7.5 billion in transfers. They generated around $280 million in revenue.
The combined company will have over 100 send licenses, including every US state, across a network that includes 50+/150+ send/receive countries and almost 8,000 payments corridors.
The acquisition is expected to close, subject to licensing and regulatory approvals, in Q4 2020.
https://africamoneytransfers.com/service/sendwave