Transferwise, rebranded to Wise, is a UK-based money transfer service that allows you to send money to a bank account or mobile money account in Kenya. It has bank accounts around the world so that international money transfer is completed using a local bank account.
Sending money anywhere in the world should be as quick and painless as sending an email. But the old banks' systems weren't built for sending money abroad — so we're building a new one.
Pros of Transferwise Kenya
Transferwise allows you to send money to a bank account as well as M-Pesa. M-Pesa is the most popular mobile money services in Kenya and other countries in Africa.
TransferWise gives you the real, mid-market exchange rate, which results into huge savings on international transfers.
You can send money to individuals or businesses in Kenya.
Transferwise is transparent. There are no hidden fees.
Good customer support via email or phone.
Cons of Transferwise Kenya
In some instances, the transfers may take longer that the expected time. This may be due to source of the transfer, payment method, receiving method, etc.
Transferwise does not support cash pickups.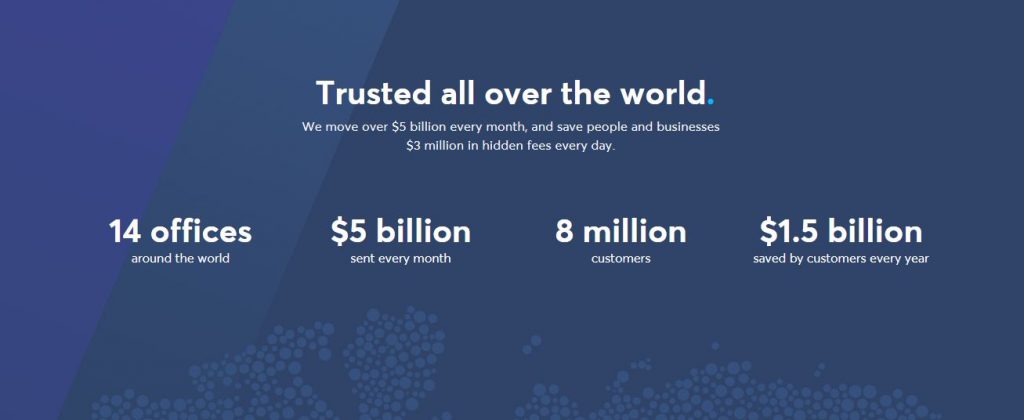 How to Use Transferwise to Kenya
1. You first need to create a free Transferwise account.
2. Enter the recipient's bank account in Kenya. You need to know their full name, bank name, and account number (between 8–20 digits long).
3. Transferwise to Mpesa (Wise to Mpesa) transfer is very simple. What you need is their full name, M-Pesa mobile number of the receiver, which starts with the country code 254.
4. You can pay the money you want to transfer with your debit card or credit card, or send the money from your online banking.
Wise Mpesa Transfer
From 1st of July, Wise temporarily stopped business Wise transfers to Mpesa. This means that:
You won't be able to send KES payments via M-PESA wallet to business recipients.
You'll only be able to send money to friends and family via M-PESA wallet from your personal Wise account, and for personal related reasons.
You won't be able to make new transfers to a M-PESA wallet from your Wise Business account.
You can keep sending KES to local bank accounts in Kenya for personal and businesses normally.
How Much Money Can I send to Kenya With Transferwise?
If you are sending money to a bank account in Kenya, there's no maximum limit on how much you can send. However, you can send up to 150,000 KES per transfer to an M-Pesa wallet and you can send up to 300,000 KES per day with Wise transfer to Mpesa. The maximum balance for an M-Pesa wallet is 300,000 KES.
How Much Does It Cost to Send Money to Kenya With Transferwise?
Generally, TransferWise fees are low compared to banks and other money transfer companies. Transferwise charges a flat fee or a percentage of the amount being transferred. Your currency pair will determine the fees you will pay.
For instance, sending money in GBP to Kenya, you pay a small, flat fee of 2.05 GBP + 0.78% of the amount that's converted. You will see the total cost upfront during the transferring process. Some payment methods have an added fee, but it's usually a small amount.
Transferwise Exchange Rate
TransferWise uses the mid-market rate or interbank rate with no markup added.
Since that's the rate [mid-market rate ] the market naturally sets, it's the 'realest' — and fairest — rate out there. It's the rate TransferWise gives you when you send money to over 70 countries. Different organizations use different data sets to calculate the mid-market rate, so it can vary depending on where you look it up. But it shouldn't vary very much. We pull our rate from Reuters, which updates it in real time while the trading market is open.
How Long Does Transferwise Money Transfer to Kenya Take?
TransferWise can send your money within one day, as a same day transfer, or even an instant money transfer. Sometimes, different payment methods or routine checks may affect the transfer delivery time. For example, card payments are usually instant while bank transfers take longer.
Once TransferWise receives and converts your money, it usually arrives in your recipient's bank account or Mpesa on the same working day. Conversion can take up to 2 working days.
Ways to Pay for Your Transfer to Kenya With Transferwise
Bank Transfer
Bank transfers are usually the cheapest option when it comes to funding your international money transfer with TransferWise. Bank transfers can be slower than debit or credit cards, but they usually give you the best value for your money.
Debit Card
Paying for your transfer with a debit card is easy and fast. It's also usually cheaper than credit card. Transferwise accepts Mastercard, Visa and Maestro cards.
Credit Card
Paying for your transfer with a credit card is fast.
PISP
PISP (Payment Initiation Service Provider) payments are instructions you give TransferWise to make a bank transfer directly from your bank account — without having to leave Wise app and log in to your online banking. PSIP is as cheap as a manual bank transfer, but it is not yet supported by all banks.
Swift
You can use SWIFT to fund your transfer, but your transfer will take longer and be more expensive as your bank will charge a fee. Correspondent banks in between may also deduct fees. You should consult your bank about the fees involved.
Transferwise Supported Languages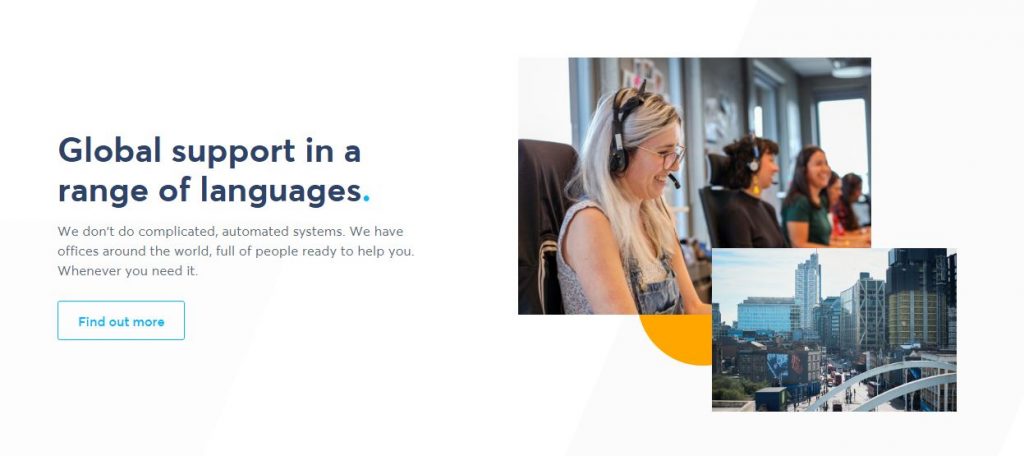 Transferwise supports the following languages: English, French, Portuguese, Spanish, German, Italian, Polish, Romanian, and Russian.
Is Wise Safe and Secure?
Wise is safe and secure. It is regulated by the Financial Conduct Authority (FCA) in the United Kingdom. The company is required by law to keep your money safe by storing it in a low-risk financial institutions. In Europe the money is stored with Barclays, in the US it is kept at Wells Fargo.
Transferwise Customer Reviews
Transferwise has a 4.7 out of 5 star rating on Trustpilot from 92,719 customer reviews. 86% of customers consider Transferwise service excellent.