Ria Money Transfer is a service you can use to send money from the US, UK, Australia, and other countries to Africa. Countries in Africa you can send money to with Ria include Ivory Coast, Democratic Republic of the Congo, Djibouti, Egypt, Eritrea, Ethiopia, Gabon, Gambia, and Ghana,
Advantages of Using Ria Money Transfer
There is no minimum on the amount you can send.
Ria has a number of payment methods (see below).
Receiving methods include convenient home delivery, which is available in countries such as Morocco.
Disadvantages of Using Ria Money Transfer
Ria has got transfer limits (see below).
Sending money to a bank account is less expensive but it is not instant.
Ria adds a markup on exchange rate to make profit.
https://www.youtube.com/watch?v=zYfYpfZE4c4&feature=youtu.be
How Ria Works
You need to create a free account using Ria website or apps, Android and iOS. Ria will ask for your personal details such as name, ID, address, etc. In less than 5 minutes the registration process will be completed then you will be able to make your transfer.
Details needed for the transfer include country you want to send to, amount, recipient's details, receiving method and how you will pay for the transfer.
How Do I Pay for Money Transfer With Ria?
You have four payment options: debit card, credit card, bank account and cash. Using a bank account, you need to know routing and bank account number. To pay with cash, you need to visit Ria stores. Find Ria location near you here.
In the US, Ria allows you to send money using PayNearMe. You can create your money transfer online and pay with cash at 7-Eleven store near you. There are no extra charges for using this method.
How to Pay for Ria Money Transfer With PayNearMe
Create a money transfer and choose "Cash Powered by PayNearMe" as your payment method.
Confirm your details and select "Submit". You'll receive a PayNearMe barcode.
Take the barcode and your cash to PayNearMe payment location.
Tell the cashier you want to make a cash payment and show them your barcode.
Pay for your money transfer.
How Do I Receive Ria Money Transfer?
There are three different delivery options for your recipient in supported countries in Africa to receive the money. These are cash pickup, bank deposit and home delivery. In Africa, home delivery option is only available in Morocco. If you select this option when initiating your transfer, your beneficiary will receive the money in the convenience of their home.
What Are Ria Transfer Limits?
Ria has transfer limits. It allows a maximum of $2,999 to be sent with each transaction. The maximum amount you can send over 30 days is $7,999. However, you can increase the amount you are allowed to send by providing further identification at a Ria agent location.
How Long Does It Take to Send Money With Ria?
A bank account transfer can take up to 4 working days. In most case, using a debit or credit card, your money will arrive at the destination in 15 minutes. Cash pick up is usually instant.
How Much Does It Cost to Send Money With Ria? Ria Fees and Exchange Rates
Ria's fees vary depending on a number of factors such as recipient's country, your payment method, the amount of your transfer, and receiving method. For example, transfers using debit card or a bank are cheaper than paying with a credit card because your credit card company may charge a cash advance fee.
Ria's exchange rates are usually between 1.5% and 2.5%. Ria makes profit from exchange rates, which affects your transfers' cost.
Is Ria Safe
Ria is a safe and legitimate service to use to send money to Africa. It is regulated by the Financial Crimes Enforcement Network (FinCEN). Its subsidiaries are also regulated in the countries they operate in such as the Financial Conduct Authority (FAC) in the United Kingdom and Australian Securities and Investments Commission (ASIC) in Australia. Moreover, the company uses SSL certificate and the payment card industry (PCI) standard to protect your data. Customers funds are held in a separate account from its own accounts.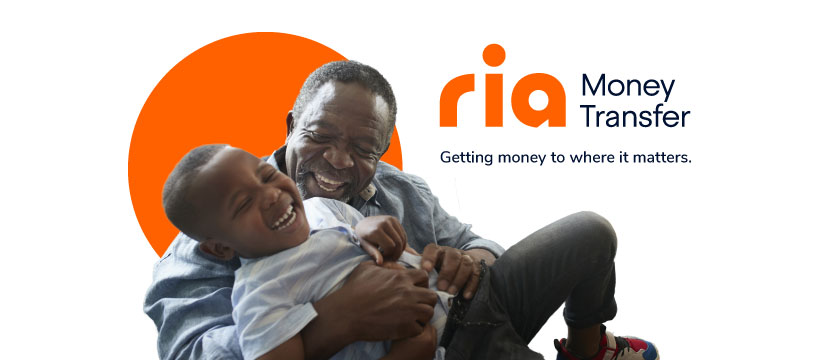 Where Can I Send Money With Ria?
Ria allows you to make money transfers to the following countries in Africa: Algeria, Benin, Burkina Faso, Burundi, Cameroon, Comoros, Ivory Coast, Democratic Republic of the Congo, Djibouti, Egypt, Eritrea, Ethiopia, Gabon, Gambia, Ghana, Guinea, Guinea-Bissau, Kenya, Liberia, Mali, Mauritania, Morocco, Mozambique, Niger , Nigeria, Rwanda, Senegal, Seychelles, Sierra Leone, Tanzania, Togo, Tunisia, Uganda, Western Sahara, and Zambia.
Ria Reviews
Ria's reviews on Trustpilot are mostly positive. The service has a score of 4.4 out of 5 stars from over 4000 reviews. 73% of its users are happy with the service. However, 11% of users said they had a bad experiences such as delays, being locked out of their accounts, and unresponsive customer service.
Final Thoughts on Ria Money Transfer Review
Although Ria is not the cheapest option for sending money to Africa, the service comes with convenient options for your recipients to receive the money as well as flexible methods for you to pay for your transfer. In Morocco, for example, you can choose to have the money delivered at home.
More Information About Ria Money Transfer