CurrencyFair is a money transfer service you can use to send money to 20 African countries including Cameroon, Djibouti, Gambia, Mali, Rwanda and South Africa. Fortunately, apart from paying a flat fee for your transfers, you can also set your own exchange rate.
What is Peer-to-Peer Currency Exchange
Most money transfer services uses interbank rate or mid-market for currency exchange. They make money from currency exchange markup and transfer fees.
Mid-market rate is is the mid-point between the buying and the selling prices of two currencies.
CurrencyFair is a peer-to-peer currency exchange marketplace. Customers exchange currency with other CurrencyFair customers instead of exchanging with a bank, which saves them money. Once you choose your own exchange rate in the marketplace and you find another user transferring funds into your currency who accepts your rate, an exchange will take place.
Advantages of Using CurrencyFair
Peer-to-peer currency exchange allows you to set exchange rate.
CurrencyFair allows for business money transfer.
Transactions are done online or on the Currency Fair app from the comfort of your home or office.
You can make recurring transactions with a bank standing order.
Disadvantages of Using CurrencyFair
In Africa, only South African users can open accounts with CurrencyFair to be able to send money.
CurrencyFair supports only 20 countries in Africa (see the list below).
There are limited number of payment and receiving methods.
How Does CurrencyFair Work?
To transfer money with CurrencyFair, you first need to create your account, which is free and may take less than 5 minutes. This can be done on the website or CurrencyFair app on both Android and iOS. You can create business or personal account. The next stage will be to verify your account by uploading a photo identification (ID, passport or driver's licence). You also need to upload proof of address. Accepted proof of address includes a bank statement, utility bill, local council notices, lease or tenancy agreement, car registration documents or house insurance.
Once your verification documents are approved, you can go ahead and set up your transaction by indicating the amount you want to send, where you want to send to, recipient information (name, account number, bank code and the purpose of the transfer). CurrencyFair's calculator will show you the transfer fee, exchange rate and amount to be received by the recipient.
CurrencyFair Payment Methods
You can only send money with CurrencyFair using a bank account or debit card. You need to first transfer funds from your bank account to your CurrencyFair account. There are no charges for transferring funds from your bank account to CurrencyFair account. Once CurrencyFair receives the funds, they will then make the transfer. Pre-paid debit cards are not supported.
CurrencyFair Receiving Methods
Your recipient can only receive the funds in their bank account.
CurrencyFair Speed
International transfers with CurrencyFair can be completed within 24 hours. Most transfers take up to 3 business days. CurrencyFair has local bank accounts around the world, therefore international transfers work like local transfers. Generally, the speed will be determined by the recipient's country and currency.
CurrencyFair Fees and Exchange Rate
Currency transfer fee is the currency equivalent of $4. As stated above, you can set your own currency exchange rate. If you haven't found another user who accepts your rate or you don't want to wait. CurrencyFair charges between 0.4% to 0.6% above the mid-market rate based on the currency pair.
The exchange rate may change between the time you make a transfer from your bank account to the time money arrives in the CurrencyFair account.
Is Currency Fair Safe?
It is safe to make money transfers with CurrencyFair. CurrencyFair is a regulated money transfer service in the EU, Australia, Hong Kong and Singapore. In Australia it is regulated by the Australian Securities and Investments Commission, in Singapore by the Monetary Authority of Singapore (MAS), in Europe by the Central Bank of Ireland, and in Hong Kong it is a licensed Money Service Operator.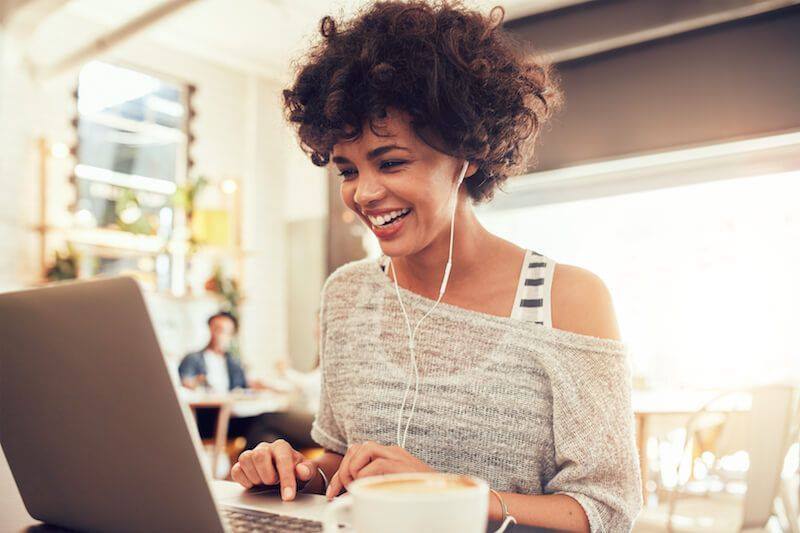 CurrencyFair Countries
CurrencyFair supports the following countries in Africa: Botswana, Burkina Faso, Cameroon, Cape Verde, Chad, Ivory Coast, Djibouti, Equatorial Guinea, Gabon, Gambia, Ghana, Lesotho, Madagascar, Mali, Mauritania, Mauritius, Mozambique, Niger, Rwanda, South Africa, and Zambia.
CurrencyFair Reviews
CurrencyFair has a score of 4.6/5 from over 4,000 reviews. Most Currency Fair users seem to be satisfied with its services. Only 3% of customers have rated CurrencyFair service as bad.
Final Thoughts on CurrencyFair Review
Currency Fair has a unique approach to money transfer by allowing customers to set their own exchange rate through the peer-to-peer marketplace. If you are looking for a money transfer service with flat rate fee and exchange rate that allow you to save money, CurrencyFair can be one of your options.
More Information About CurrencyFair