Cryptofully is a new money transfer app that lets you send money easily to any Nigerian bank account using bitcoin. Cryptofully users also receive points for every transaction they make, which are converted into naira.
Cryptofully website is currently experiencing technical problems. When we contacted the company, their response was this: "We advise that you please login to your account on the Africhange website at www.africhange.com/ to perform all your transactions."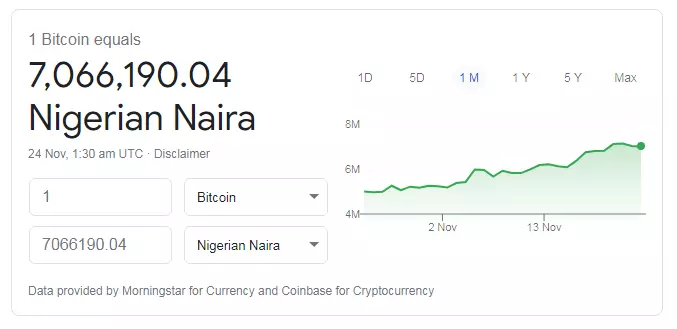 How Cryptofully Works
You can use Cryptofully on the web or download its Android app. On the web, you do not need to set up an account. You only need to fill in the details of your transaction and send.
To use the app, you need to fill in a registration form. An email will be sent to you immediately for verification. Once signed up, you can set up your profile on the app by adding other details such as name, phone number, email address, etc.
Sending bitcoin to a naira bank account is a simple process. Just log into your Cryptofully account on the app, input the amount you want to send and click "send" (Cryptofully will show you the bitcoin equivalent of the money you want to send), fill in the recipient's account details and click "send" and finally copy the Cryptofully wallet address and send the bitcoin equivalent displayed to the Cryptofully address using any app that accepts cryptocurrency transactions such as Nairaex, Coinbase, Cashapp, and Revolut. The platform does not attract any fees and uses real time exchange rates.
Bitcoin
is a digital currency created in January 2009 following the housing market crash. It follows the ideas set out in a whitepaper by the mysterious and pseudonymous Satoshi Nakamoto. The identity of the person or persons who created the technology is still a mystery. Bitcoin offers the promise of lower transaction fees than traditional online payment mechanisms and is operated by a decentralized authority, unlike government-issued currencies.
KYC Verification Process for Daily Transactions up to $5000
If you need to send daily transaction up to $5000, you must verify your account. To verify your account, click on your profile image and select "add bank", and fill in the required fields including your BVN. A one-time password (OTP) will be sent to your email address, fill the OTP in the required field, input your bank details, and finally fill in the next OTP that will be sent to your email.
Where Can I Send Money From and How to Receive Cryptofully Transfers
You can send money to Nigeria from anywhere in the world. Your recipient will receive the funds in naira in their Nigerian bank account. Moreover, you can buy airtime or pay bills for your beneficiary using the platform.
Is There a Daily Transaction Limit?
Yes, there's a limit. You can send up to $5000. This limit is set to comply with Central Bank of Nigeria (CBN) anti-money laundering policies. If you would like to increase your daily limit, follow the KYC verification process explained above.
How Long Do Transfers Take?
Transferring money with most traditional money transfer organisations can be time-consuming and rarely instant. Luckily, with Cryptofully platform your transfers are completed within 3 minutes. This means that the recipient will receive the naira equivalent within 3 minutes after the bitcoin is transferred to Cryptofully wallet address.
Conclusion
Nigeria is the largest receiver of remittances in Africa. Startups such as Cryptofully intend to make money transfers to Africa affordable and faster with the use of cryptocoins such as Bitcoin. To safeguard your money, Cryptofully has partnered with The Nigeria Deposit Insurance Corporation (NDIC) insured bank.
More Information