Paysend is a money transfer service with a fixed fee as low as $2. You can use the service to make fast money transfer to 17 African countries, which includes Egypt, Ghana, Uganda, South Africa, and Rwanda.
Advantages of Using Paysend
Paysend allows for card to card money transfer.
You can send money to 17 African countries.
Paysend has a low fixed fee regardless of the amount you are sending.
Disadvantages of Using Paysend
You can only send money from 48 countries around the world, mostly European.
You cannot send money to a mobile money wallet or a cash pickup.
Application to increase Paysend limits can be lengthy.
How Does Paysend Work?
You can register on the website or by using Paysend app for Android and iOS. You will need to fill out basic information about yourself such as first and last name, date of birth, residential address, and your mobile number. PaySend will text you a 5-digit security code on the phone number you provided. Once you confirm the code, your sign-up process is complete. From this stage, you can go ahead and click on "New Transfer" and follow the simple steps such as entering the amount, transfer method, payment details, etc.
How Can I Pay for My Transfer With Paysend?
You can fund your transfer using bank cards or bank accounts, or a mobile number via Paysend Link. You can link your Mastercard/Visa debit, credit, or prepaid card to your account and pay for your transfer.
Paysend Link allows you to send a money transfer even if you only know your recipient's phone number. Your recipient will be notified about incoming transfer and will be able to withdraw it to any of their cards after registering with Paysend.
How to Withdraw Money from Paysend
Paysend enables people to send money from their cards to their recipients' cards or bank accounts. Your recipient can receive the funds in more than one currency.
With just the recipient's phone number, the sender can transfer money using PaySendLink. Recipients get notified of the incoming transfer and have the option to direct it to their cards, bank accounts, or withdraw the funds from an ATM
How Long Does It Take Paysend to Send Money?
As a general rule, the time Paysend takes to send money is instant. However, sometimes it may take up to 3 working days for your beneficiary's bank to credit the funds.
What Are Paysend Transfer Limits?
Paysend allows you to send up to £800, €1,000 or $1,000 per 6-month period without providing any additional documentation. You can apply to increase the limits. For this, you need to submit additional documents such as proof of ID and a proof of address. Once your documents have been approved you can start sending larger amounts.
Paysend Fees
Paysend charges a fixed fee regardless of the amount sent. If you are sending 500 EUR to Morocco, for instance, your fee will be 1.50 EUR.
The full list of fixed fees per currency are as follows:
Australia – 2 AUD
Canada – 3 CAD
European Union – €1.50
Israel – 9 ILS
Kazakstan – 199 KZT
Mexico – 2 USD
Russian Federation – 49 RUB
Turkey – 9 TRY
United Arab Emirates – 9 AED
United Kingdom – £1
United States of America – $2
Please note, our exchange rates change on a daily basis. However, on some occasions they can fluctuate during the day depending on the volatility of the respective currency exchange markets. You will see the amount you are sending and the exact amount your recipient will receive before making a transaction.
Is Paysend Safe?
It is safe to send money with Paysend. Paysend is authorised and regulated by the Financial Conduct Authority in the United Kingdom. It is also a member of The European Payments Council and a registered participant of SEPA Credit Transfer. It has over 2 million customers in more than 90 countries. All money transfers by Paysend are certified by Visa, Mastercard, China UnionPay, and are PCI DSS certified.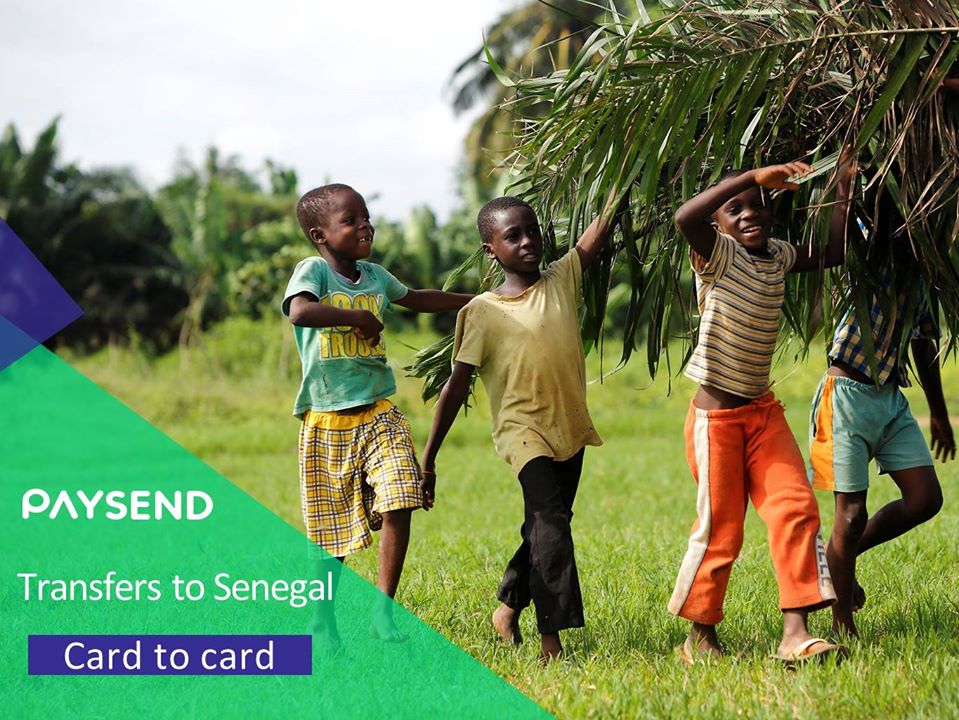 Paysend Available Countries
Countries in Africa where you can send money to using Paysend are: Benin, Burkina Faso, Burundi, Cameroon, Egypt, Ghana, Kenya, Malawi, Morocco, Mozambique, Nigeria, Rwanda, Senegal, South Africa, Tanzania, Uganda, Western Sahara, and Zambia
Paysend Reviews
There are over 18,000 reviews for Paysend on Trustpilot. 89% of reviewers considered Paysend service excellent while 4% rated it as bad. Paysend app has a 4.6/5 rating from 17,656 reviews and 4.3/5 out of 408 reviews on Google Play Store and Apple Store respectively.
Final Thoughts on How to Send Money to Africa With Paysend
If sending money with a fixed fee regardless of the amount is what you are looking for, we highly recomment Paysend to send money to Africa. However, you should note that the receiving methods are limited.
More Information About Paysend